What's Hot This Week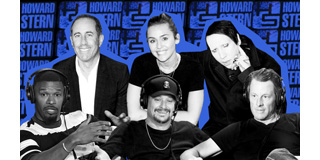 Don't miss 6 of Howard Stern's most revealing interviews this year
Howard Stern is without a doubt one of the most iconic and skilled interviewers and radio hosts in American media. We're inviting you to take a look back at some Howard's most revealing interviews of 2017.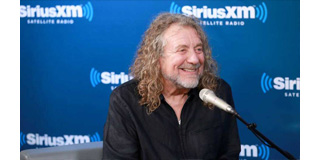 Robert Plant on life after Led Zeppelin and what has fueled his solo career
Having just released a critically acclaimed new album, Carry Fire, with his band the Sensational Space Shifters, the legendary singer told stories and answered fan questions about his Hall-of-Fame career during a Town Hall hosted by David Fricke.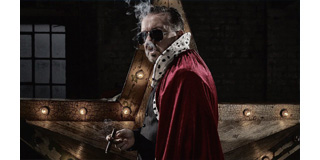 Ricky Gervais launches new show exclusively on SiriusXM
Award-winning comedian and actor Ricky Gervais launched a new one-hour, weekly show on SiriusXM Comedy Greats (Ch. 94). Broadcast from London, New York, and other destinations around the world, "Ricky Gervais Is Deadly Sirius" premiered on Oct. 24.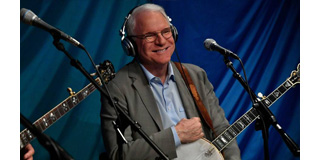 WATCH: Comedian Steve Martin shows off his musical side as a Grammy-winning banjo player
You probably know Steve Martin for his comedic roles on Saturday Night Live and beyond, but did you know he is also a lifelong banjo player – and a Grammy-winning one, in fact?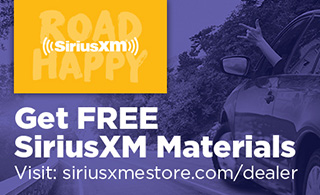 Visit Our SiriusXM E‑Store!
Visit our e-store to reorder FREE materials like brochures or semi-permanent window stickers. Our e‑store materials are designed to help customers understand all the benefits of SiriusXM. Go to e-Store ›

›

›
To ensure that you continue receiving SiriusXM emails, please add us to your address book or safe list. To unsubscribe, please click here.

NOTE: Please allow up to 10 business days for your preferences to be applied. You may still receive service-related emails if the email address is associated with your subscriber account.

Have you moved or changed your billing information? Please take a minute now to update your account information.

See our customer agreement for complete terms at www.siriusxm.com. Please be sure to read.

See our entire Privacy Policy.

Sirius XM Radio Inc.
1290 Avenue of the Americas
New York, NY 10104
www.siriusxm.com

© 2017 Sirius XM Radio Inc. Sirius, XM, SiriusXM and all related marks and logos are trademarks of Sirius XM Radio Inc. All other marks, channel names and logos are the property of their respective owners. All rights reserved.



N-FR