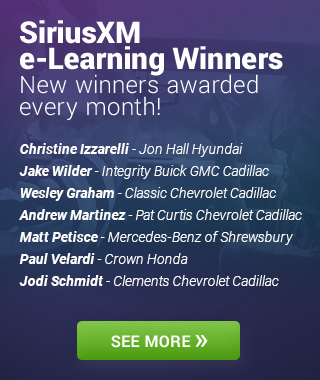 Check out February e‑Learning winners.
CONGRATS TO OUR FEBRUARY E‑LEARNING WINNERS! Get certified as SiriusXM Specialist and receive a FREE 90 Day streaming trial, plus a chance to win monthly & quarterly prizes.

Now you can also keep streaming with our new refresh course! Look for an email from SiriusXM with details when your trial ends. Start e‑Learning Now ›

›

›
What's Hot This Week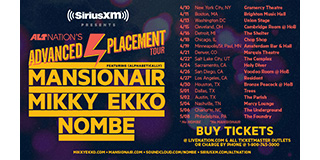 Alt Nation's Advanced Placement Tour to feature Mansionair, Mikky Ekko and NoMBe
SiriusXM and Live Nation will present Alt Nation's Advanced Placement Tour featuring (alphabetically), Mansionair, Mikky Ekko and NoMBe. The 18-city North American tour, which is the fourth such tour, curated by Alt Nation, will kick off April 10 at New York City's Gramercy Theatre.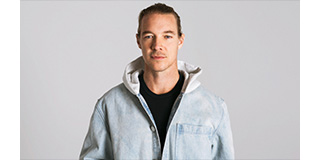 Diplo to launch his own exclusive SiriusXM channel with live DJ set for SiriusXM subscribers
On Thursday, March 22, GRAMMY award-winning producer and DJ Diplo will launch his own radio channel called Diplo's Revolution, exclusively on SiriusXM. The channel will feature global rhythmic music hand-selected by Diplo, as well as regular original shows hosted by Diplo, Dillon Francis and Major Lazer members Jillionaire and Walshy Fire.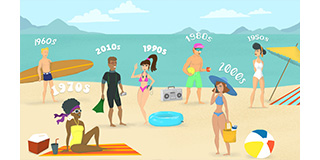 Don't miss these 7 Spring Break playlists from across the decades
Whether you're making the trip yourself or just want to relive the glory days of being young and reckless, we have 7 playlists that'll take you through decades of Spring Break.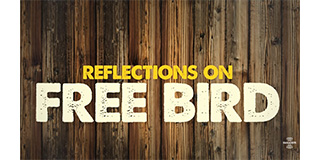 WATCH: Lynyrd Skynyrd members reflect on Free Bird
"…sometimes there's not a dry eye in the place." Check out the video as the band reflects on their most iconic song.
To ensure that you continue receiving SiriusXM emails, please add us to your address book or safe list. To unsubscribe, please click here.

NOTE: Please allow up to 10 business days for your preferences to be applied. You may still receive service-related emails if the email address is associated with your subscriber account.

Have you moved or changed your billing information? Please take a minute now to update your account information.

See our customer agreement for complete terms at www.siriusxm.com. Please be sure to read.

See our entire Privacy Policy.

Sirius XM Radio Inc.
1290 Avenue of the Americas
New York, NY 10104
www.siriusxm.com

© 2018 Sirius XM Radio Inc. Sirius, XM, SiriusXM and all related marks and logos are trademarks of Sirius XM Radio Inc. All other marks, channel names and logos are the property of their respective owners. All rights reserved.



N-FR